Looking for a booth builder in Germany?
Germany is the largest country in Europe when it comes to trade shows and exhibitions.
About 175 (trade) fairs are held in Germany every year, attracting about 10 million visitors. The main exhibition cities in Germany are:
Düsseldorf
Dortmund
Essen
Cologne
Frankfurt
Munich
Stuttgart
Hanover
Hamburg
Berlin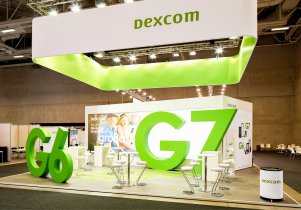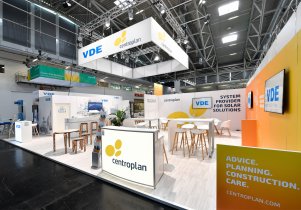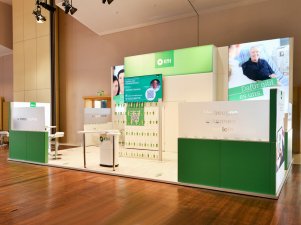 These are the 10 biggest tradeshows in Germany
This is an overview of the 10 largest (trade) fairs in Germany:
IAA (Internationale Automobil-Ausstellung).
Bauma
Agritechnica
International Green Week Berlin
Essen Motor Show
Gamescom
Mannheimer Mainmarkt
Frankfurter Buchmesse
Boat Düsseldorf
IFA (Internationale Funkausstellung).
175000+ booth are built every year in Germany
Every year 180,000 exhibitors from Germany and abroad present their products and services on small, large, simple or exclusive exhibition stands. For these companies, trade shows are an important part of their marketing mix.
Critics who claimed that the Covid Pandemic would be the death knell for the trade show business were absolutely wrong. Indeed, after Corona, people and companies have become even more aware of the importance of personal contact for their business. And personal contact is the most important success factor of participating in trade shows.
Those who did suffer greatly from the Corona pandemic were the booth builders. They suddenly saw their sales drop to virtually zero. For 1.5 years there were no trade shows and therefore no booths were built.
But now we booth builders are super busy again and can do what we love most; building small booths, large booths, budget booths and premium booths.
At ISYFAIR exhibition stands worldwide we are fortunate to have many international customers. In addition to exhibitors from Europe, we can also count exhibitors from USA, Asia, South America, Australia and New Zealand among our clientele. They come to Germany to get in touch with European customers, companies, prospects and new sales markets.
Looking for a booth builder in Germany?
Are you also planning to participate in one of the many (trade) shows and exhibitions in Germany? Then we would be happy to discuss the possibilities for your booth with you. Our isy® DESIGN SELECTOR tool (see below) has turned out te be an ideal start for selecting designs and determining the required budget.
Want to know more? Please contact Michel Rijnberg (international sales) for an initial consultation or advice.