Our exhibition stand installation and dismantling service
The quality and therefore success of your exhibition stand is largely determined by how professionally and quickly it is installed at the trade show. Of course, our designers will devise the most creative stand concept for you, our graphics team will create and print high quality and impressive images, and our project managers will organise the full planning and logistics for you.
But, when the time comes to exhibit at the trade show, the stand building team and their success will determine if your stand is built on time and according to our agreed upon instructions and your requirements. This will determine how appealing your stand is and what impressions visitors get of you, your company and brand.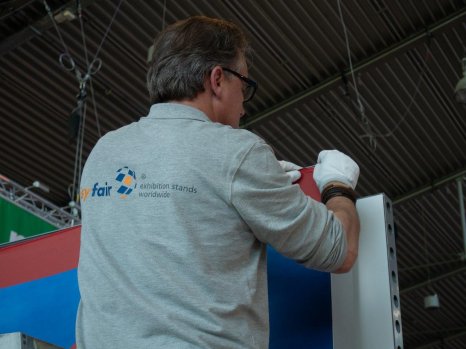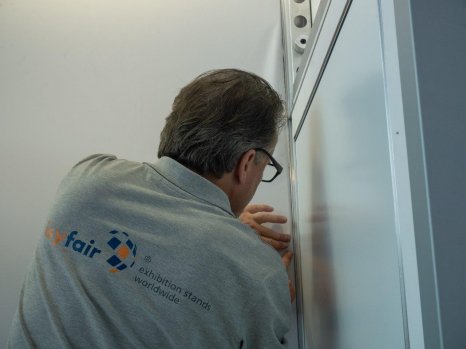 Here at ISYFAIR we are lucky to have a very experienced and professional team of stand builders who are well-trained and open to your individual wishes and needs. This team will guarantee the perfect realisation of our stand design agreements to create the best exhibition stand, that you and your show visitors will love.
We will also dismantle, pack, transport and (if required) store your stand and any re-usable parts such as graphics with care so that they are ready and in perfect condition for your next trade show. Due to the modular nature of our stands, and the re-usability our stands also produce much less waste than traditional forms of stand building.