Are you looking for stand builders in Cologne?
The "Koelnmesse" in Cologne belongs to one of the largest trade show locations in the world, and is the third-largest trade fair complex in Germany. Every year, 80 national and international trade fairs and events are held in the 11 exhibition halls on the sprawling exhibition grounds. Around 3 million visitors from over 200 countries visit Cologne every year for one of the trade show or exhibiltions.
We have been at home in Cologne for years when it comes to building exhibition stands for our customers. Our stand builders know their way around and know the rules. Is your company also planning to participate in one of the trade fairs in Cologne? Then take a look at our isy® DESIGN SELECTOR and compare hundreds of stand designs.
Stand construction in Cologne with
ISY
FAIR
In our isy® DESIGN SELECTOR, we not only show you hundreds of stand designs (currently 478, but new designs are added every month) but also the price of these stands including full service stand building in Cologne or one of the other trade show locations in Europe.
With ISYFAIR, you can quickly select the best booth for your exhibition and know exactly what the possibilities and costs are. Transparent and very isy.
Have you found one or more designs that are in line with what you have in mind for your booth? Then our 3D designers will make you a custom design proposal. A proposal in which we bring your brand, proposition, exhibition communication and corporate identity together. A stand that allows you to realize your exhibition objectives.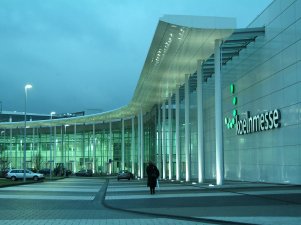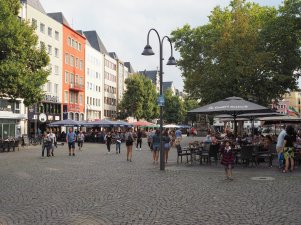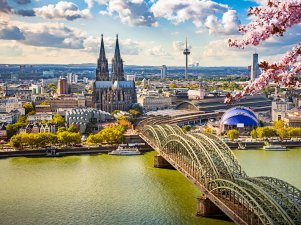 Are we building your booth at any of the following trade shows?
Participating in trade shows, especially those abroad, can cause you stress and uncertainty. Don't be! With ISYFAIR, you build a successful trade show with us. We not only develop a successful exhibition stand for you, but also support you with advice and know-how based on more than 30 years of experience.
Are you going to participate in one of the following (trade) fairs? Check out our isy® DESIGN SELECTOR or contact us!
DMEXCO
Fvw Kongress
Zukunft Personal Europe
IAW Köln
Kind + Jugend
Anuga
Running.EXPO
0221 Spirits
Job40plus Köln
Orthopädie Schuh Technik
Filtech
HärtereiKongress
IT Day Köln
Börsentag Kompakt Köln
Buchbinder-Messe Köln
FSB
Professional Motorsport World Expo
Absolventenkongress Köln
Gat | wat
PMRExpo
Interdisziplinärer WundCongress (IWC)
VdS-BrandSchutzTage
Spoga horse
ISM
ProSweets Cologne
INTERNATIONALE EISENWARENMESSE
EMV Köln
FIBO
Deutsche Vet
Photokina
THE TIRE COLOGNE
Gamescom
INTERMOT
ORGATEC
Euvend & coffeena
Europäische Taximesse
IDS Internationale Dental-Schau
Anuga FoodTec
Interzum
ANGA COM
Information about Cologne
With more than a million inhabitants, Cologne ranks as the 4th largest city in Germany. Located in the economically strong state of Nordrhein Westfalen, Cologne is famous for its history and its cultural and architectural heritage. The Gothic church "The Cathedral Tower" is the symbol of Cologne and internationally known. Yet it is only one of many churches in the "Cologne".
80 trade shows and events in the Koelnmesse also attract many Dutch, international and intercontinental companies to Cologne every year. If you also have plans for an exhibition participation in Cologne, please contact us or take a look at our isy® DESIGN SELECTOR below.