Looking for a standbuilder in Utrecht?
Are you looking for a stand builder for your exhibition in Utrecht? In our isy® DESIGN SELECTOR you will find hundreds of designs of exhibition stands including full service stand construction as we can realize them for your exhibition in Utrecht. So you can quickly view, compare and choose the best stand. Easy, transparent and very affordable.
Stand construction with
ISY

FAIR

- what makes us different?

By comparing many stand designs, you save a lot of time to begin with. Whereas with most stand-builders it takes 3-5 weeks before you have a design proposal and a price, with us you have a very good overview of the best designs for your stand in Utrecht within 5 minutes. And the costs including full service stand construction. See, that's what we mean by fast, easy and transparent.

Sure, the stand designs you selected are not yet tailored to your brand, company, goals and customers, but that's also fast with us. Our designers translate your input, wishes and corporate identity into a design that allows you to realize your exhibition goals.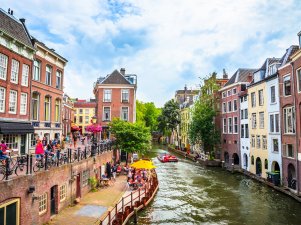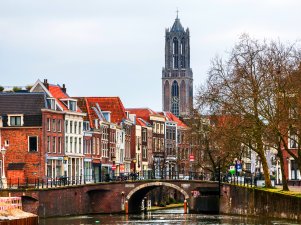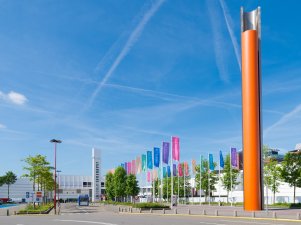 We build stands at the following fairs in Utrecht, among others
Many national and international exhibitions are held in the Jaarbeurs in Utrecht every year. Most of these fairs are held every year or every two years.
At these exhibitions we are happy to build a stand for your brand or company.
Is your exhibition not listed? No problem. Just let us know which trade show you are planning to attend and we will get to work for you.
Motorbeurs Utrecht
retailbeurs Utrecht
Vakantiebeurs
Zorgtotaal
Zorg & ICT
Support
Webwinkel Vakdagen
E-bike Xperience
Beauty Trade
Vakbeurs Facilitair & Gebouwenbeheer
Bouwbeurs
Infosecurity - Data & Cloud Expo
ICT & Logistiek
NOT
50+ beurs
Technishow
ESEF Maakindustrie
Second Home beurs
Informatie over de stad Utrecht
Het centraal in Nederland gelegen Utrecht behoort met ruim 350.000 inwoners tot de vier grootste steden van Nederland. Kenmerkende voor Utrecht is het oude centrum met zijn grachten, waaraan vele terrassen en restaurants zijn gelegen, de vele kerken waaronder de bekende Domkerk, maar ook het aloude overdekte winkelcentrum Hoog Catharijne. De Jaarbeurs is centraal gelegen in Utrecht, vlak bij het centrum en Hoog Catharijne.
Meer weten over de standbouw mogelijkheden in Utrecht? Neem contact met ons op of bekijk meteen de vele stand designs in onze isy® DESIGN SELECTOR.