Are you looking for a stand builder in Düsseldorf Germany?
Düsseldorf is considered the trade show city of Europe. "Messe Düsseldorf' is a very large exhibition complex with as many as 19 exhibition halls. For many years thousands of national and international exhibitors have found their way to Düsseldorf for one of the many international exhibition shows.
Our stand builders have also been at home in Messe Düsseldorf for years and have built many stands there. From as small as 9 square meters to 200+ square meters.
ISY

FAIR

international stand building makes participating in trade shows "isy"

Want to view and compare hundreds of booths including full service prices instantly online? It's possible with our isy® DESIGN SELECTOR. Here we have collected 478 proven booth concepts for you, and calculated these including full service booth construction and installation costs in most European cities including Düsseldorf. So you can start planning and budgeting right away!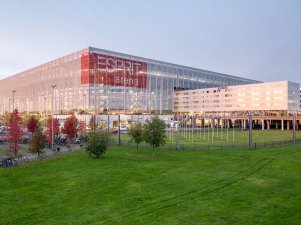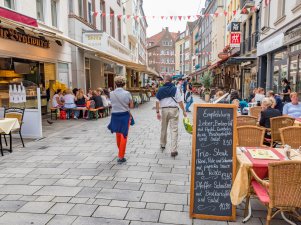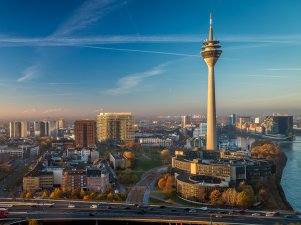 Stand building in Düsseldorf: and overview of trade shows
The many trade shows in Düsseldorf attract hundreds of thousands of exhibitors and visitors from all over the world every year.
At these trade shows we are happy to help you create a successful exhibition stand with which you can bring in customers and leads from potential customers. Is your trade show not listed? Let us know and we will send you a customized booth proposal.
Are you planning to participate in one of the following trade shows?
REHACARE INTERNATIONAL
expopharm Düsseldorf
Karrieretag Düsseldorf
K Messe Düsseldorf
A+A
COMPAMED
MEDICA
DEUTSCHER MARKETING TAG
Green World Tour Düsseldorf
PromoTex Expo
PSI
viscom
boot Düsseldorf
EuroCIS
EuroShop
ENERGY STORAGE EUROPE
METAV
ProWein
Tube
wire
CAM
components for processing and packaging
interpack Processes and Packaging
jobmesse düsseldorf
drupa
ALUMINIUM
glasstec
VALVE WORLD EXPO
Tissue World Düsseldorf
Anlegertag Düsseldorf
Information Düsseldorf
Düsseldorf, located in the Ruhr region, is the capital of the German state of Nordrhein Westfalen (NRW) and has over 600,000 inhabitants. The distance to Düsseldorf, from the border at Arnhem, is less than an hour. This makes Düsseldorf popular with Dutch people who want to spend a pleasant day shopping, visiting a Christmas market or looking for bars and restaurants in the old town (Altstadt) .
Among Dutch exhibitors, trade shows in Düsseldorf are in demand as a "doorway" to the German and international sales market. Are you going to participate in one of the trade fairs at Messe Düsseldorf? Check out our isy® DESIGN SELECTOR below or contact one of our booth construction specialists.