Looking for a stand builder in Amsterdam?
Looking for a booth builder in Amsterdam? Then take a look at the isy® DESIGN SELECTOR and compare hundreds of stand designs including prices. This way you can easily choose the best stand design for your exhibition booth in Amsterdam. Fast, simple, transparent and competitively priced - that's what ISYFAIR does.
ISY

FAIR

stand construction - this is where we are different

To get to the best booth design faster and more efficiently, we developed our isy® DESIGN SELECTOR. In this online tool we show you hundreds of proven stand designs in which you can filter based on stand size, stand type, the city where your fair is held (Amsterdam) and your budget. Within 5 minutes you can have one or more stand designs in front of you including full service price.

Our designers will then use the stand design of your choice to tailor it to your wishes, goals, brand and company. In no time you will have a perfect proposal from us for your trade show participation in Amsterdam. A stand proposal that will make you stand out in front of your visitors, customers and colleagues.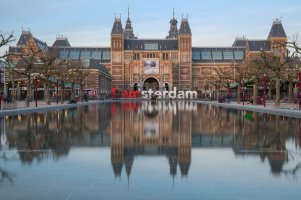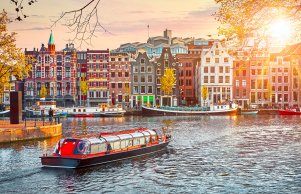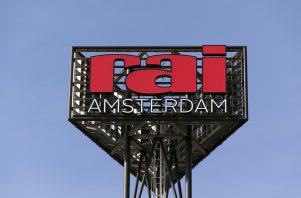 In Amsterdam, we build stands at the following fairs, among others:
Amsterdam is traditionally the exhibition city of the Netherlands. Every year (sometimes biannually) many trade shows and public fairs are organized in the RAI Amsterdam. We would like to work with you on a successful exhibition participation and the realization of a perfect exhibition stand, for example at one of the following exhibitions.
Is the fair you want to participate in not listed? No problem, our project managers and booth builders are happy to work with you on a successful booth and exhibition.
Horecava
Intertraffic Amsterdam
Carrierebeurs Amsterdam
ReMaTec
METSTRADE
Building Holland
Money 2021
MASTERS EXPO
Aquatech
IBC
Free From Functional & Health Ingredients
MRO Europe Aviation Week
Electric & Hybrid Marine World Expo
Integrated Systems Europe (ISE)
Information about the city of Amsterdam
Amsterdam is the capital of the Netherlands and is widely known abroad for its attractive canals, stores, coffee shops and special atmosphere. The number of different nationalities in Amsterdam is over 175, which is among the highest in the world. This is despite its, compared to other metropolises, modest population of 875,000 people. The RAI Amsterdam (RAI stands for Rijwiel- en Automobiel-Industrie) is one of the oldest exhibition complexes in the Netherlands where approximately 70 exhibitions and 50 international conferences are held annually.
Would you like to know more about the stand building possibilities in Amsterdam? Then contact us or view and select the many stand designs in our isy® DESIGN SELECTOR below.