The
ISY

FAIR

full-service rental package - this is how you make your trade show effective, efficient, and easy
It's always good to be able to delegate work to others, right? With ISYFAIR you can rent or buy exhibition stands. When renting we take as many worries as possible of your hands. Because you shouldn't have to suffer from trade show stress, but rather concentrate on your business.
When working with us for an exhibition we have two goals:
Make the complete exhibition process as easy and trouble-free as possible for you
Create an exhibition stand for you that will maximise your trade show success and meet your personal goals
We don't just complete the full installation and dismantling of your rented stand, but our project managers also help support you in the planning and preparation phase. So, relax, because we will make your entire exhibition process simple and trouble-free.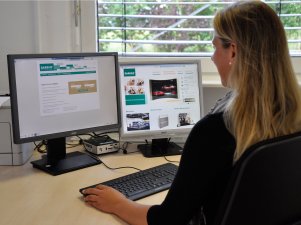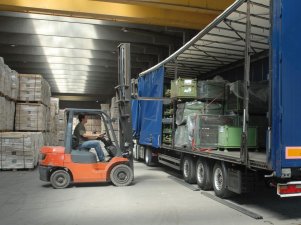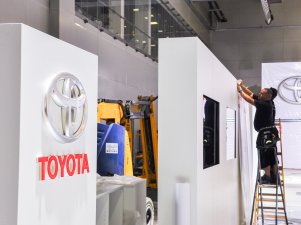 To make your exhibition more effective, efficient, and easy rent your exhibition stand with the included full-service rental package
This package includes the following elements:
The complete stand structure (exhibition stand system)
The installation and dismantling of your exhibition stand – in all major European trade show cities
Full graphics for your stand
All LED/TV screens (if these are part of your specific design)
Complete exhibition furniture – we offer a wide range of furniture in diverse styles, from basic to premium lounge furniture, and at different price points.
The flooring. Depending on design we offer normal or raised flooring, covered with carpet, laminate or PVC as required
Logistics from and to the trade show
Complete project management – so that your exhibition designing and preparation is efficient and simple
Additionally, we would love to support your exhibition branding and marketing, so that you can have a successful exhibition – which is of course your but also our goal. If you are happy with your exhibition stand and general trade show experience and your stand attracts lots of new customers, we are more likely to work together again on future trade shows.
Want to know more about the rental package? We look forward to getting in contact!