Looking for a standbuilder in Rotterdam?
Are you looking for a stand builder in Rotterdam? For a trade show, event or congress in the port city of the Netherlands? On this site you can use the isy® DESIGN SELECTOR to select and choose the best stand. And you can immediately see the price for the complete booth construction, including construction, dismantling, furniture and graphics! So you know what the possibilities are and you can start planning and budgeting immediately.
ISY

FAIR

stand builders - different from others

To help you as quickly and effectively as possible, we have developed our isy® DESIGN SELECTOR. In it we have uploaded hundreds of proven stand designs after which you can look, compare, filter and select. And we show you these stand designs including prices for Full Service stand construction.

So with us you have a very good idea of what your future exhibition stand could look like within minutes and you know the costs right away. Very isy:)

With your input, we will customize your stand design to a design that fully meets your wishes and requirements. An exhibition stand with which you will realize your exhibition goals.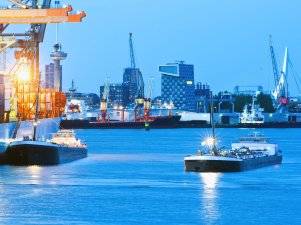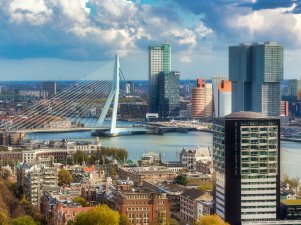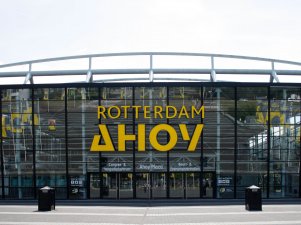 In Rotterdam, we are happy to build a booth for you at one of the following trade shows:
Rotterdam is an important supply port for transports from all over the world, and the "Port of Rotterdam" is considered the largest port in Europe.
But also Ahoy in Rotterdam has international fame and is one of the largest exhibition locations in the Netherlands. In addition, Rotterdam Ahoy is also known as a concert hall and event venue.
In Rotterdam Ahoy, in one of 6 halls with a total floor area of 30,000 m², both trade fairs (business-to-business) and public fairs are organized annually.
An overview of the annual exhibitions in Ahoy at which we would like to work together with you for stand building and your participation:
Infratech
Euromaintenance
Gastvrij Rotterdam
Europort
Gevel 2022
Maritime Offshore
Pumpes Valves
Infratech
Maintenance Next
Are you attending a trade show or exhibition in Rotterdam that is not listed here? No problem at all. Just let us know which fair it is, and we will make sure you have a successful stand!
Information about Rotterdam
Port State Rotterdam is the second largest city in the Netherlands after Amsterdam and has 590,000 inhabitants with 170 nationalities. The port industry traditionally provides many jobs in this Maas city. Because a large part of Rotterdam was destroyed in World War II, Rotterdam is a new and modern city where architecture and skyscrapers play an important role. For these reasons, Rotterdam is also called Manhattan on the Maas.
Want to know more about the stand construction possibilities for your company in Rotterdam Ahoy? Contact one of our booth construction specialists or check out many hundreds of stand designs in our isy® DESIGN SELECTOR.